(Intranet / Internet - Human Resource Information System)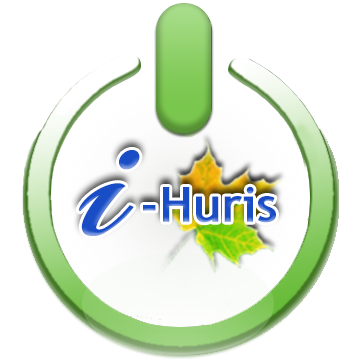 Executive Summary
     The current business operation is highly competitive. Creating a profit today is not only increasing sales. If any organization is able to establish a strategy that creates a competitive advantage with a lower cost leadership (Cost Leadership) then that organization can grow sustainably. Therefore, organizations need to change to be able to compete in the business. Management through the use of information technology Will help reduce costs and ensure accuracy Fast in operation The systematic collection of information will also provide managers with the information they need to make decisions quickly. Including able to add value to personnel. 

(Intranet / Internet - Human Resource Information System)
      I-Huris (Intranet / Internet - Human Resource Information System) HRIS (Human Resource Information System) or HRMS (Human Resource Management System) is a human resource management system or human resource management system. That can work with Web-Based Technology, Intranet / Internet, can be used with Relational Database Management System (RDBMS), which is highly flexible such as Oracle Able to work on the browser on the PC, the PC, the laptop and the smart phone. The system is designed to allow users to work on the system at the same time (Concurrence Control ) There is a security system and How to protect data sent and received by SSL (SSL: Secure Sockets Layer) supports access to all the services of the system with a single authentication (Single Sign-on) by Linked to AD system (AD: Active Directory). The system has an easy-to-use format. Highly flexible Supports large amounts of data And able to expand its capabilities in the future. I-Hirich system consists of the following main systems and subsystems
1.Executive Information System
1.HOME shows organization structure information. Executive directory Directory of Personnel Public Relations
2.Self service (e-Service) Personnel can access and service themselves. (ESS : Employee Self Service & MSS: Manager Self Service) In which the operation screen will be scaled to an appropriate size (Auto Responsive) per device used in the system such as SMART Phone, Tablet, Note Book, PC etc.
3.Statistical data(e-MIS ) There is a dashboard showing important statistics in graphs and tables such as Retention Rate, Turnover Rate, Vacancy Rate, Compensation Indicator, Overtime Rate, Absent Rate, Training Service, KPI Result etc.
4.Information for approving and tracking documents (e-Workflow) พWith the notification system (Alert / Notification) shows the list waiting for approval.
5.e-Webboard Can be applied as part of the system KM : Knowledge Management and able to create a community of practitioners(CoPs)
2.Human resource management system (HRM) include
1.History registration system (Employee Profile)
2. Manpower Management   
3. Recruitment
4. (Time Attendance)
5. Payroll & Compensation
6. Welfare
7. Health and Safety System (Health & Safety) Such as medical expense reimbursement system (Support disbursement according to the Comptroller General's Department's criteria)
8. Discipline
9. Disqualification system (Resign & Retirement)
3.Human development system (HRD) include
1. Training and personnel development system (Training / IDP : Individual Development Plan / Talent Management)
2. Evaluation and evaluation system (Key Performance Indicator)
3. Competencies Evaluation
4.Organizational structure determination system (OD) include
1.Organization Structure
2. Positions
3. Job Description
4. Policy

ทวีวัตร์  ทรรศนะประทีป (Managing Director)
ข้อมูลเพิ่มเติม
Download system features (PDF)
Inquiries / Program demonstration  ติดต่อคุณทวีวัตร์  ทรรศนะประทีป 081-752-9549