Registration Management Systems (eDucation)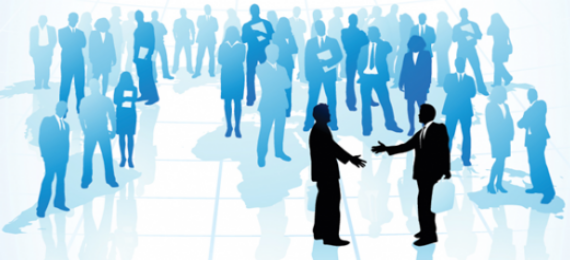 The complete educational service system from graduation until graduation is a system designed to be easy to use with modern, fast, accurate and safe operation. Supports educational management at many levels and multiple campuses Able to plan the curriculum management to be suitable for the teaching and learning management Facilitate staff Instructor Advisor As well as students to access educational information online at all times. The general features of the educational service system consist of ease of use. Modernization of the system Speed and accuracy of information Including data security Which has the following details      
Ease of Use
Is a system that has a user interface in a graphical way (Graphic User Interface : GUI) Can be easily used without any prior knowledge of computer operations.
Is a work system that has the same standards Use of all available systems must have the same characteristics and methods of using the program in the work system Users learning only one system can use all systems.
Is a system that can be used with a variety of operating systems, especially operating system programs that are currently used.
ความทันสมัยของระบบ
It is a system that is designed and developed using contemporary technology. The system must be designed to use the Online Data Processing in a Web Base Application system using modern development tools that are popular in the market. And highly capable
Is a system that supports image data storage (Graphics). The system must support image data storage, such as student pictures Personnel pictures and images can be displayed via system programs.
Is a system that supports information services via intranets and the internet The system can present the data through the Web Browser and can update the information at all times. To provide services for students and staff of the university
Is a system that provides help systems and operating instructions Users can study the working procedures and how to use the various programs from the help system. And operation manual
Is a system that supports education which has many education centers Or many campuses The system must be able to manage users' access to information as responsible in each center.
Is a system that supports education management for many levels of education And many types of education
The speed and accuracy of the data. 
Is a work system that connects between all the sub-work systems Data recording or data editing in one system Must be able to automatically link to related systems immediately without duplication and delay of data
Is a system that can search for information quickly, with programs for querying various information from the system, which users can specify search conditions or query for information without restriction of conditions, making searching for the desired information can be done quickly And accurate immediately to the needs
เIt is a work system that has information for administration and decision making. The work system must have a program that responds to management and decision making information needs. The program is responsible for collecting data from a large number of databases for processing in order to summarize information in the form of administrative data or information to make decisions immediately.
Data security
Is a system that has security systems in use Each user has a personal password to use the system so that others cannot use the system.
Is a system in which each license is assigned to a user In this permission setting, the system administrator is able to set usage rights to the program system. Allow users to add data, edit data, delete data and retrieve data as designated by the system administrator.
Is a system that has a system for checking usage And collect usage data of each user that came in to use the system, allowing to check the corrections of every user
Call for an appointment or for more demonstrations. : Marketing and Sales Department tel. 09 6294 9236 (คุณภณิดาพร จูมมณี)